I am Daniel Bristot de Oliveira,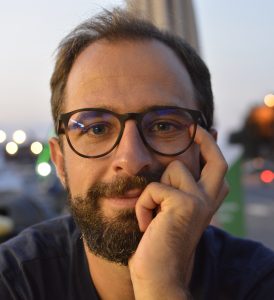 I am a computer scientist specializing in the Linux kernel and real-time systems. I have 10+ years of experience in the development of embedded and real-time systems. My current position is Senior Software Engineer in the real-time kernel team at Red Hat.
I am also a Ph.D. candidate in an international Ph.D. in Automation and Systems Engineering at Universidade Federal de Santa Catarina (Brazil) and in Emerging Digital Technologies – Real-time and Embedded Systems at the Scuola Superiore Sant'Anna (Italy). I am part of the Retis Lab. My advisors are Prof. Rômulo Silva de Oliveira & Prof. Tommaso Cucinotta.
When I am not in front of the computer, I am riding a road bike around either Tuscany (ITA) or Santa Catarina (BRA).
On IRC my nick is bristot on OFTC (channel #linux-rt) and FreeNode (channel #freebsd-br).
I am both Brazilian and Italian (and so I have 9 FIFA world cup).
I am a proud owner of a 1958 Willys Overland Jeep M38A1 (which is the car I used when I was a teen).